Assouline éditions
: contact et modalités de dépôt d'un manuscrit
Maison d'édition à compte d'éditeur
We created this company to be the first luxury brand on culture. We wanted to supply everything for a contemporary library; we started working with top perfumers for scented candles, with Goyard for a book trunk, with Chanel on a quilted leather slipcase, and so on. Now we are expanding the Assouline lifestyle brand in stores in the most important cities of the world. We love and believe in books more than everything else, but we also want to extend our vision to create all that can be expected in a chic and personalized library, from beautiful books and special editions to luxury gift items, unique library accessories, and now a complete turnkey collection of stylish furniture. Our digital world goes faster than ever and nothing remains of it, but books are the solid part of our past and present. They also are beauty. For us, books are a matter of intellect and emotion, of heritage and innovation. Because information is not only about today, and the past is a sensational
source of inspiration.
-Prosper & Martine Assouline
Dépôt de manuscrits
Mise à jour le 04/05/21 16:21 :
Assouline éditions n'accepte aucun nouveau manuscrit.

Pour plus d'informations, rendez-vous sur :
Maisons d'éditions similaires :

Beaux Arts Magazine
Maison d'édition à compte d'éditeur crée en 1983
Beaux Arts Magazine est un magazine français fondé en 1983 et consacré aux arts visuels sous toutes leurs formes et périodes. Il est publié mensuellement.
Wikipédia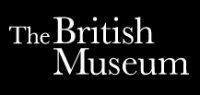 British museum press
Maison d'édition à compte d'éditeur
The British Museum Press publishes award-winning illustrated books for general readers, families, academics and students.
All our titles are available to purchase from the Museum bookshop and from our online shop(Opens in new window).
Inspired by the famous collections of the British Museum, our titles range across the fine and decorative arts, history, archaeology and world cultures.
Published to accompany the British Museum's innovative exhibition programme, to celebrate key areas of the collection, and to tell the stories of some of the amazing objects, our books shed light on new discoveries of global interest and provide fresh insights into well-known objects and periods of history. Beautifully produced and written by experts in their fields, our titles are sold throughout the world in many languages with all profits going to support the work of the British Museum.
The British Museum Press is a division of the British Museum Company Ltd, a company and a charity wholly owned by the Trustees of the British Museum.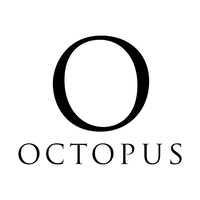 Conran Octopus
Maison d'édition à compte d'éditeur